Partners, Sponsors and helpers :
Many thanks to all our growing supporters, allowing Fun4All to continue fulfilling it's aims
April 2017
Many thanks to Co-operative Local Community Fund who announced that  we  would receive £3,012.34.   (Full story)
Sept 2016
Many thanks to our support from Ludonation yet again. Their Games day  on 26th November raised a total of £381.99 for Fun4All. We all had a great time.
October 2015
A huge thank you to all the gamers who supported Ludonation.uk Ludonation.uk News on 26 September and raised a net figure of £376.16. To this figure I have added the contents of the charity boxes  at the Chippenham Games Club and that amounted to £107.51, so I will be able to bank £483.67 to the Fun4All Account.This is a fantastic amount to a small local charity like ourselves and I can assure you it will be put to good use.With so many people acting as unpaid carers in society today, and for so many different 'impairments', we recognise the need to provide them with a break.
Happy Gaming and good luck to you all. Best Regards
Mike Oakes    Chair, Fun4All
August 2014
Many thanks to Chippenham Lions for their generous donation
http://www.e-clubhouse.org/sites/chippenham/

July 2014
The congregation of St Nicholas Church Hardenhuish, Chippenham
April 2014
Wiltshire Council
www.wiltshire.gov.uk/communityandliving.htm
January 2014  Waitrose
Chippenham based Charity Fun4All got a late Christmas boost when it received a cheque for £240 from under their 'Community Matters initiative'.

 January 2013.  We are most pleased to very generous donation from the Co-op Community Fund.
This will enable the charity to continue to expand further and to offer more breaks to our members and we extend our grateful thanks to your committee for considering us.  It is most appreciated.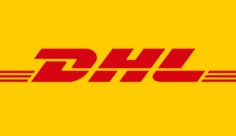 Thanks to DHL for matched funding for our Volunteer, Nicci Simpson.  This will enable our charity to raise our profile, using Social Media and improving our web site functionality.  Many thanks to DHL Match it foundation for their kind donation.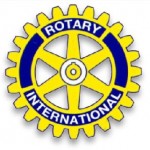 The Rotary Club of Chippenham for their generous donation towards the delivery of the first Fun4all Luxury Weekend Break

We greatly appreciate the co-operation of the Hilton Hotel Swindon in providing a fantastic venue for our first Fun4All Weekend break

RaidHost for providing our web space, technical support  and domain
Honest and reliable website hosting, backed up with award winning support. They focus on maximum security and stability for their customers. Visit www.raidhost.co.uk for a quote and mention Fun4All.  Members 5% discount
Support Service for Voluntary and Community Groups in Wiltshire and the Volunteer Centre for Wiltshire. ECBL acts as a single source of equality information and support for the voluntary and community sector in Wiltshire
Also thanks to End of the Road (www.eott.co.uk)
This group headlined on Friday 7th February 2014 at our Hilton Hotel, annual event in Swindon.   Fun4All members were entertained for over two hours, with a delightful mix of songs from the 60's.